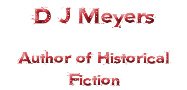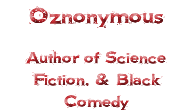 D. J. Meyers was born and raised in Melbourne, Australia. A writer of poetry and short stories from the age of ten, many years were spent writing the words and music of songs. Fourteen years ago the itch to write a novel was scratched and, after several attempts, these completed tomes were placed on the Internet for review by others. Lessons learned, and style adjusted, The Renaissance Series was born. Tales of Yorr became the first of these, focussing on the legend of the skeleton in the car park and the myths of history's winners. This was followed by two loose sequels – Birth of Venus, which delves into the life and loves of Sandro Botticelli, and The Whispering Mime – a reconstruction of Elizabethan England and the origins of one particular bard named William.
Paper Cranes & Other Oral Origami is DJ's most recent offering.
Oznonymous was born and raised in Melbourne, Australia. A writer of novels and nonsense verse for many years, only in 2016 did he open his vault to the world with the release of the Sci-Fi novel, Sentenced to Obscurity. Oz has since branched out into a series of Black Comedy/Mysteries, and added his obscureness to the short story collection Paper Cranes & Other Oral Origami. He is currently working on a new style he calls Ozmance, under the pseudonym, Ozmantic.
Sebnem Erisen Sanders is a native of Istanbul, Turkey. Currently she lives on the eastern shores of the Southern Aegean where she dreams and writes Flash Fiction and Flash Poesy, as well as longer works of fiction. Her flash stories have been published on the Harper Collins Authonomy Blog, The Drabble, Sick Lit Magazine, Twisted Sister Lit Mag, and Spelkfiction. She has a completed manuscript, The Child of Heaven and two works in progress, The Child of Passion and The Lost Child. Her collection of short and flash fiction stories, Ripples on the Pond, will be published this year. More information can be found at her website:
DJ & Sebnem in Istanbul, 2013, where they met for the first time after sharing stories across the Internet. Sebnem discovered DJ via the novel The Maia Calendar. Set in Istanbul, she asked when he had visited her city, to have described it so well - he never had, but planned. They met near the Hagia Sofia & shared Turkish meatballs for lunch.