Tales of Yorr
(A Mediaeval Monk in need of a Chiropractor)
Sentenced to Obscurity
(A tortured tale of forbidden love that resonates into a dystopian nightmare)
Ebook & Paperback now released on Amazon
The Gargoyle Chronicles
Deep in the recesses of time the thoughts of a lonely gargoyle brew, up on high, decaying in vain with the acid rain…
The Maia Calendar
Maia lives in a perfect world; with zero poverty, no diseases, clean energy and no crime… yet they have no past. The Earth of 2210 is a world with no history. The great Auroras of the late 21st Century destroyed the World's records, digitized only a decade before. The struggles of Earth's Ancients have been lost; buried deep within the subconscious of those who survived. The images of dystopian worlds once fired the imaginations of humankind and filled them with dread and wonder. The peoples of Maia's time have no such fear, but they don't know the truth of their existence and how intricately it ties them to their forgotten history. Maia has a very rare gift. She can recreate moments from the distant past. Her mother's murder triggered her gift. Discovering the truth could mean her death.
O2-32784.93 is a planet inhabited by a destructive silicon-based life form, until Ewan and his crew obliterate every trace in preparation for an Earth-like utopia. Their assignment, including terra-forming, takes seven days, as prescribed by the gods. They lose a single crew member, yet all memory of this loss is obliterated before they tackle their next planet, in a distant solar system. One with nine planets that orbit a yellow sun. The alien virus that has devastated this system and its home planet proves to be formidable, with technology undocumented in a planet scourging life form. Ewan and his crew attempt to establish a base, as usual, only to have their ship torn apart before landing. Ewan finds himself in an odd world, encased by a metal exo-skeleton, devoid of the oceans and land masses the archives suggest were once here, only to find himself looking into a mirror of his own past.
Ebook & Paperback now released on Amazon
What if Richard III was not a hunchback… What if one of his bastard sons was… This is the tale of Yorrick, bastard son of Richard III, hunchback extraordinaire. Scholar, poet, lover, husband, adventurer and warrior. A dab hand at Latin, he has quite a way with words, usually in in verse across a tawdry bar.
Not everyone agrees who wrote William's work, perhaps he was inspired by a character such as this. Alas, for poor Yorrick, we may never really know.
Book I of the Renaissance Series
There once was an idea of a book from the past that wrote the future, which in turn spawned a book in the future that wrote the past. Author Indigo Meier did not take risks, he did not make mistakes, but he did have a furtive imagination that spawned the futuristic tale, 'Humanity's Sunset over Osaka Bay'. His first mistake was to fall for an actress on hard times; the beautiful Charlotte Watson. The next mistake was to show her his novel, the first person ever to read it. All subsequent mistakes were written into a history that would destroy them both.
Humanity would never be the same. The future isn't written, it is designed. The past was not written, it was designed...
The vellum of the page creaks open; the volume traces millennia, before settling, around 1250 AD. The pages tell of history and mystery and many things, but mostly they tell us about Félix, a gargoyle perched firmly atop Notre Dame Cathedral in Paris. Created from the imagination of one mind, while shaping a block of pure cliquart limestone; master mason Guiiame gives the world Félix, Notre Dame Cathedral's final gargoyle. Félix is in no way politically correct, yet he has a habit of making politicians more correct. He also takes them to task... and it is a long way down from the western bell tower of Our Lady of Notre Dame. Follow his life from creation to oblivion, through plagues and revolutions, wars and revisionism.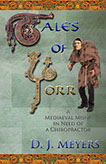 Birth of Venus
Ebook & Paperback now released on Amazon
A flower does not choose its colour; its beauty is the desire of others.
In 1486, Sandro Botticelli painted his The Birth of Venus. The face of his Venus was famously inspired by Simonetta Vespucci, as were many of the other women in his paintings. Upon his death Botticelli was buried at the feet of Simonetta, his paintings forgotten for 300 years.
Victorian tourists rediscovered Botticelli in the mid 1800's on their Grand Tours of The Continent. Botticelli's legend was reborn, as was his love for Simonetta Vespucci, the great Renaissance beauty, fêted by all Florence and vied for by two Medici brothers during her short life.
Book II of the Renaissance Series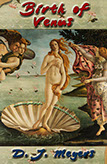 Ebook & Paperback now released on Amazon
History is decided with a whisper.
A loose sequel to Tales of Yorr. Follow William as he battles through the English Renaissance, the Elizabethan era. Born a Catholic, raised a Protestant, William is exiled at the age of 16, finger marked to become a priest, but adventure and the written word are more his style, the theft of an ancient text, written by a hunchback monk his ticket in life.
Book III of the Renaissance Series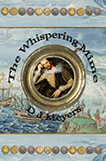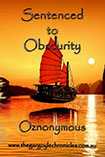 Ozwaldous Jones is a writer who fears reviews from the dead - especially his mother, the grammar NAZI. So much so, he hides all his works in a drawer in an old mansion once owned by his dead parents, who he may or may not have killed. One day he upsets that drawer and the discarded characters come to life in his house - Wattle Manor.
Knife in his chest, wedged in by an antique writing desk, Ozwaldous battles reality and death, while he sorts through his characters' thoughts - some useful, others malicious. Will he survive? Can he escape his past and the house where he has been held captive for fourteen years?
Book One in the Spottiswoode Mysteries